Every year, Easter comes so quickly and I find myself wishing I had been more intentional preparing, pondering and celebrating the resurrection of Jesus. I have always been intrigued by lent traditions and have even "given up" something once in a while, but it has only been a few times that I have thoughtfully participated in the tradition of lent. Not because I didn't want to, but because I have only come across a few resources that lead through it.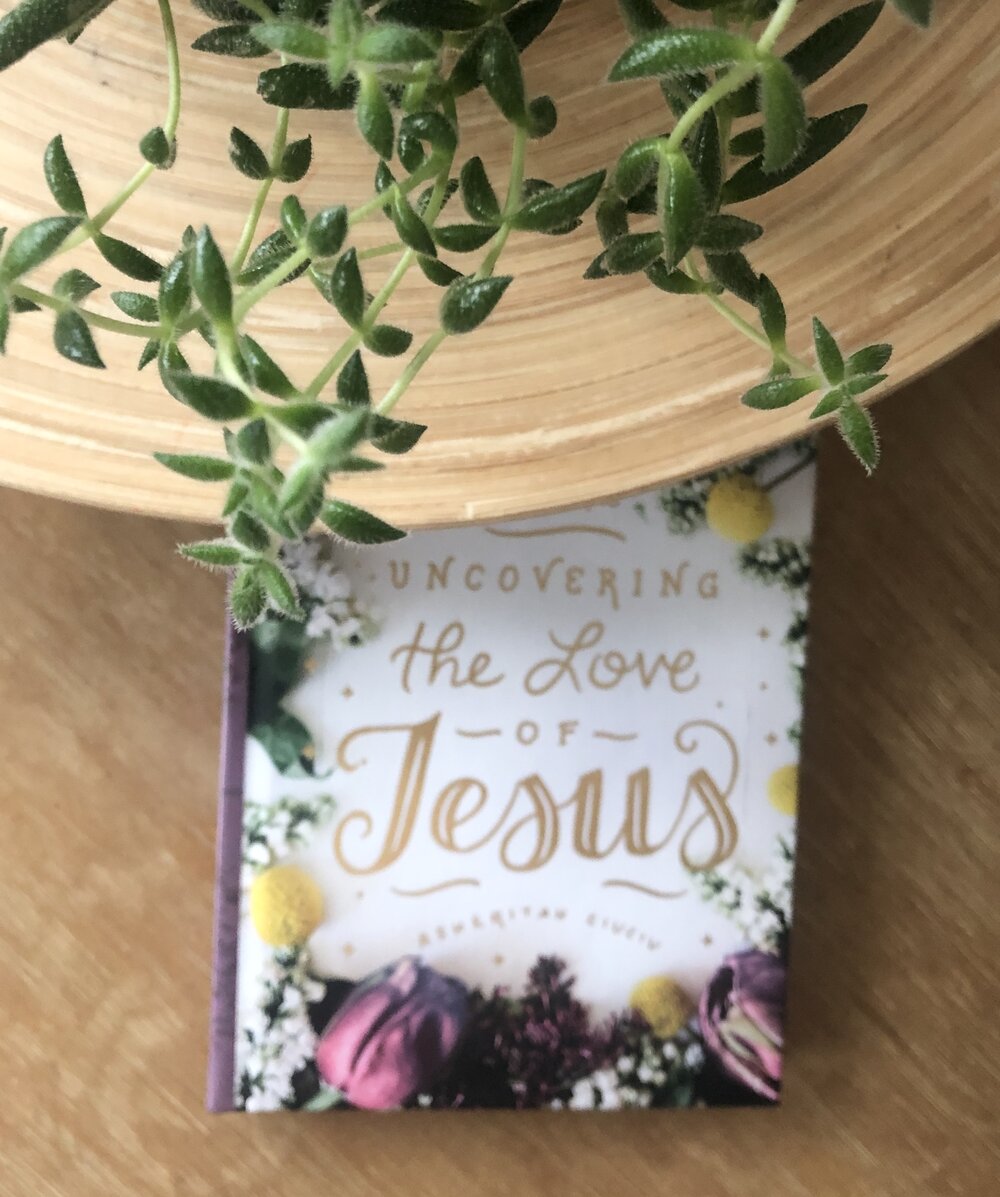 Maybe you are wondering, what is Lent? The purpose of Lent is the preparation of the believer for Easter through prayer, repentance of sins, and denial of self, amongst other things. In the Western churches Lent begins on Ash Wednesday which falls six and a half weeks before Easter. It provides for a 40-day fast (not counting Sundays) for the purpose of imitating Jesus Christ's fasting in the wilderness before he began his public ministry.
Simply put, Lent is an opportunity for us to set aside our own needs and desires, focusing on Christ who is all we need. Some people give up a certain food or activity, but what if we just set aside our rushing, busyness – all the "stuff" that distracts us- and committed to preparing ourselves for Easter by spending time with Him?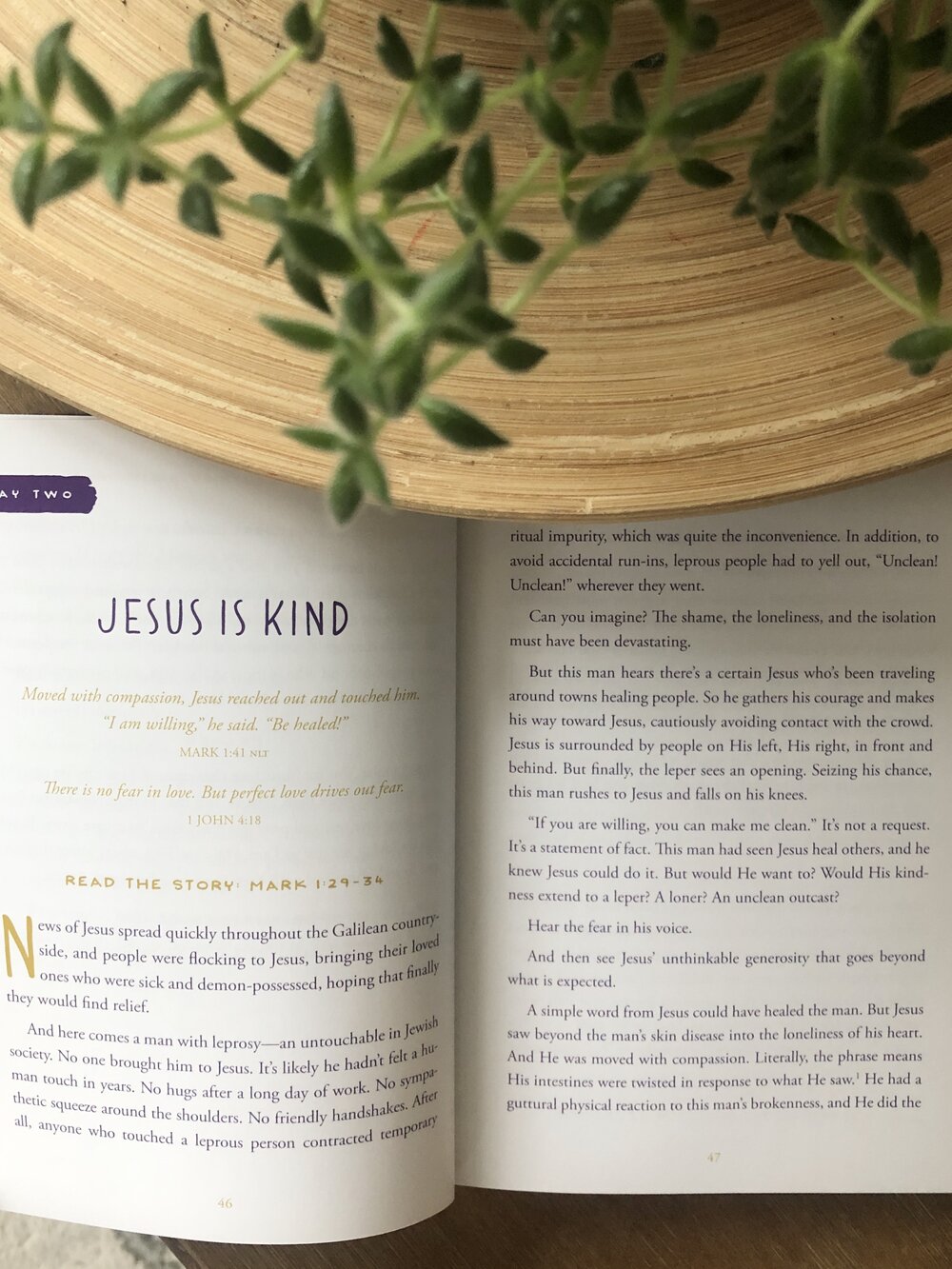 Listen, we have to force ourselves to take a step back and really focus on what matters most. And I will be the first one to raise my hand and admit, it is hard. Hard when all of life's demands swirl around.
But where will I find my real, lasting hope and rest?
Only, when I actually take time to deny myself and be with Him.
This year I will be using a beautiful new devotional from my friend Asheritah to focus my heart on celebrating the resurrection of Christ.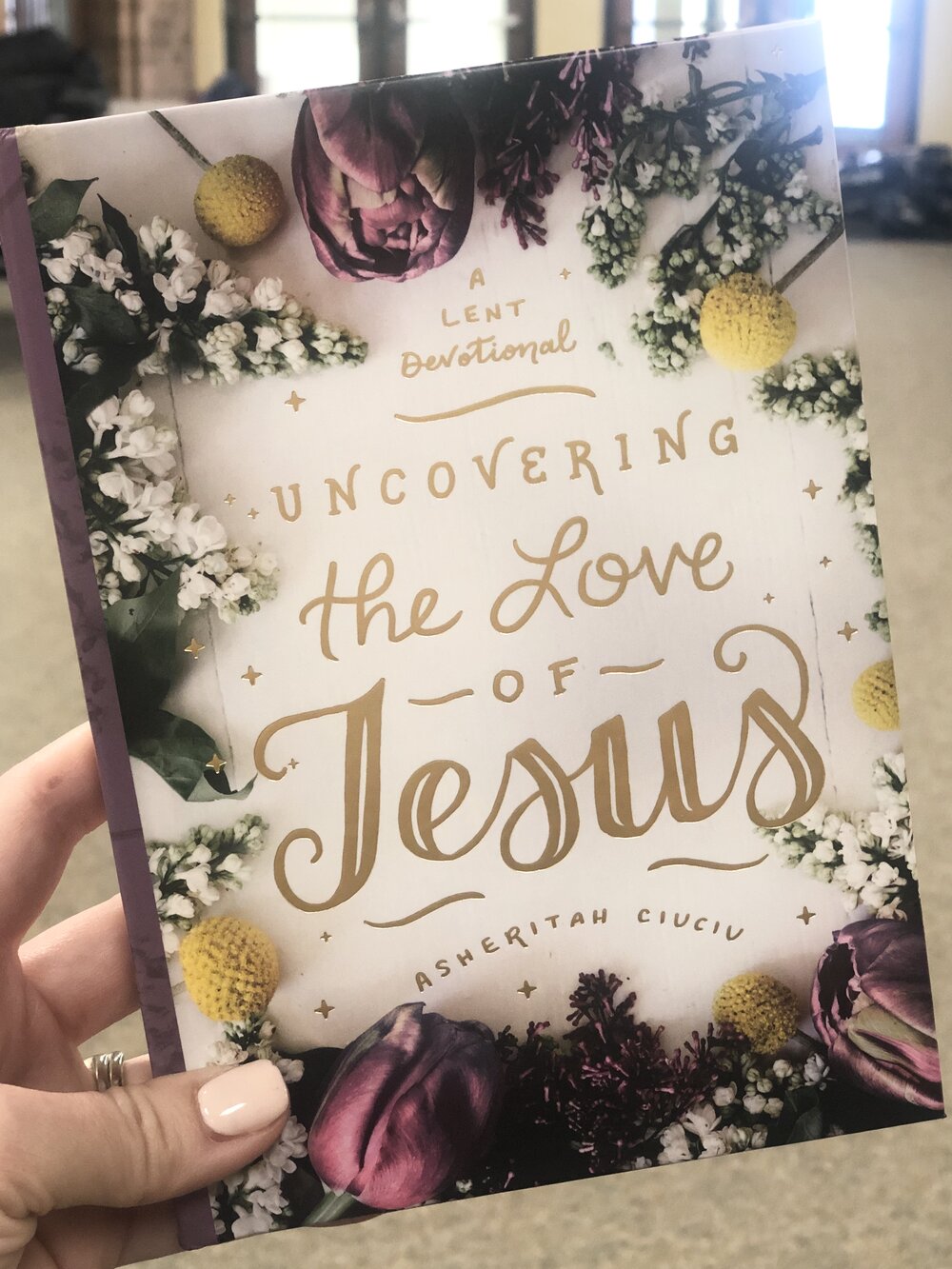 Here is a bit about the Devo:
RECLAIM LENT AND EXPERIENCE CHRIST'S LOVE 
LIKE NEVER BEFORE
Do you feel like Easter sneaks up on you as if you're spiritually and emotionally unprepared to fully celebrate Jesus' death and resurrection as victorious King? 
In Uncovering the Love of Jesus, Asheritah Ciuciu invites you to reclaim the Lenten season with 40 daily devotionals that reveal the magnitude of Jesus' love as displayed at the cross and tomb. Each daily reflection examines Jesus' personal interactions in Scripture and leads you in meditation on a different aspect of His love.
Don't let Easter pass by this year. 
Reflect, engage, and be transformed as you uncover the love of Jesus.
Includes optional family activities to help you celebrate Jesus together.
This Devo is SUCH a cute little hardcover book that you can slip in your purse to read while you are waiting in the carpool line or at basketball practice. It is simple, yet in-depth enough that you can get through it but feel like you learned a lot in the process.
Each day begins with a scripture reading that relates to the Devo. A thought of challenge and reflection is included after the Devo with a prayer.
I especially love the weekly celebration that walks you through a specific reading and candle lighting to do with your family.
So I am inviting you today to join me this Lent in Uncovering the Love of Jesus together. What a beautiful way to usher in the Easter celebration we all love! You can learn more HERE.
Let's prepare our hearts to fully embrace and comprehend all that He has done for us.
XO,
Ruth
Here is a bit about the author of Uncovering the Love of Jesus: 
Asheritah Ciuciu is a bestselling writer and speaker, wife to her high school sweetheart Flaviu, and mama to three spunky kiddos. She is the founder of One Thing Alone Ministries—an online ministry that helps overwhelmed women find joy in Jesus through creative and consistent time in God's word. Asheritah is the author of He is Enough, Unwrapping the Names of Jesus, and Full. Her writing and speaking has been featured on Focus on the Family, Revive Our Hearts, Moody Radio, Relevant Magazine, Proverbs 31, and MOPS International.

Disclosure: This post is in partnership with Moody Publishers. All opinions and thoughts are my own.
Powered by WPeMatico