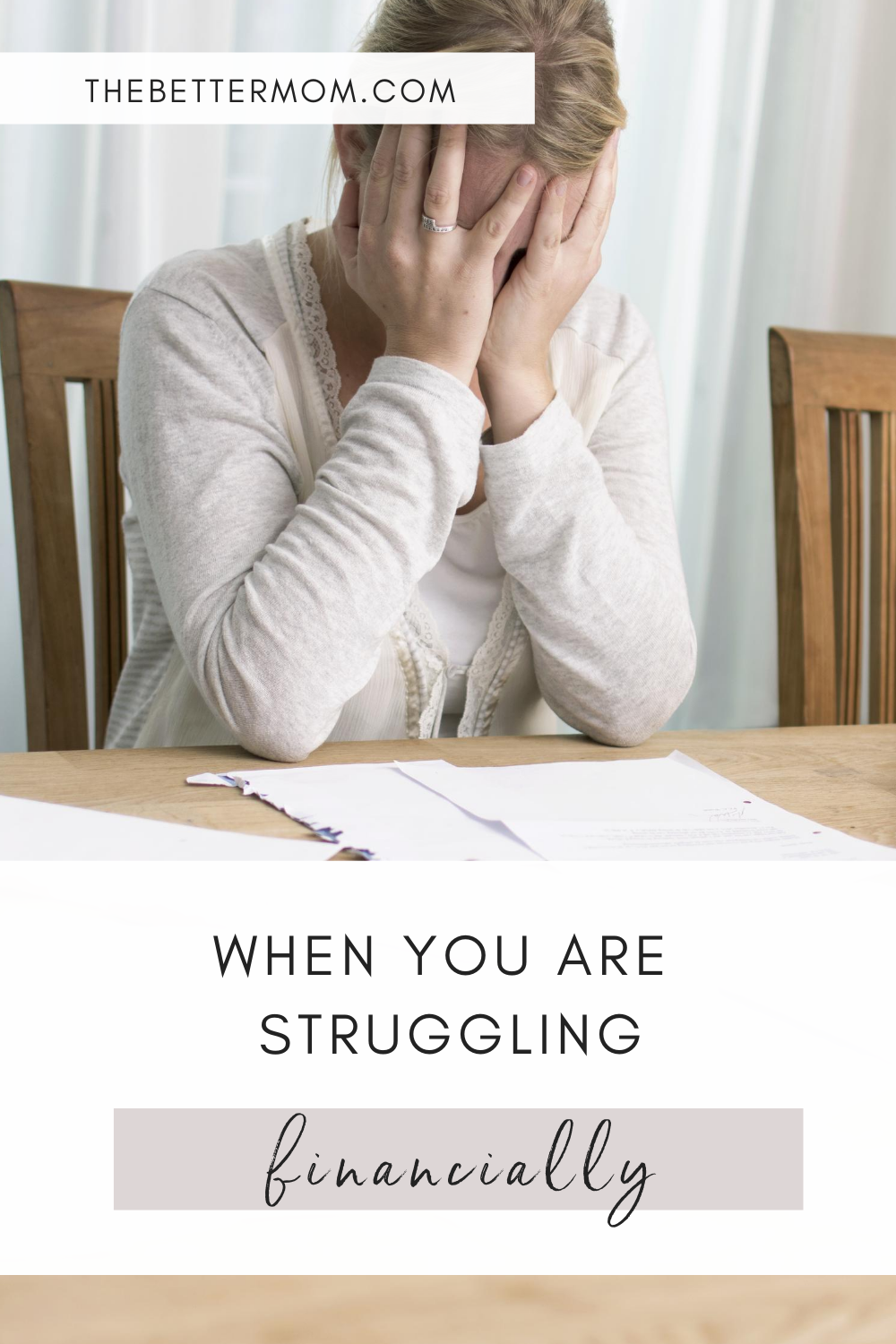 Hard times are never convenient, are they? Trials are never timely. Suffering stops your life–it never feels like it fits into your life.
I know there are so many who have faced financial hardship this year. Maybe that is you. If you find yourself struggling with God's provision, use this time as an opportunity to walk in faith; to trust that He really does have you in the palm of His hand.
Growing Your Faith Through Uncertain Finances
Consider thinking back to other financial hard times you have been through. Did God leave you? Did He show up, even in the smallest ways? Remember those times because it will reaffirm you of His faithfulness. You can rest in His peace because you know He will provide for you. Because He has before!
How can this financial hardship grow your faith? How can you walk in it in such a way that brings glory to God? You know that worrying or stressing or getting anxious about it won't change your circumstances. Instead, focus your eyes on God and trust He will carry you–this will bring incredible peace.
Give Him Space to Work 
You may not be able to change your situation but He can–and it may involve a little heart surgery on your part. Oh, but He is so good! Let go of the worry so it's not cluttering the spaces in your heart where He wants to put His peace. When we carry the burden of worry, it leaves little space for His voice to be heard. That worry just gets so loud, drowning out His promises.
It's also hard to cease striving or grasping for straws when God simply wants us to be still as He works—not only in our situation but in our hearts.
Jesus not only wants to work through you but also needs to work in you. He doesn't just want to get us from one side of the lake to the other. He uses the "middle". 
Consider His History in Your Life
Consider other situations God has shown up in that, at the time, felt so dire and hopeless. He will always walk with you. He is always faithful and this time will be no different. Remember what He's already done! Sometimes that's all it really takes — how easily we forget!
God is your hope when things feel hopeless. He truly is the Waymaker…just believe He can.
Here is our bundle for you when you pre-order In a Boat in the Middle of a Lake:
Instant access to the first three chapters of In a Boat in the Middle of a Lake. Start reading right away!
Scripture Memorization Guide. Download your comprehensive scripture memory guide curated by Patrick and Ruth to help you through any storm you face.
Exclusive access to a private Facebook group with Patrick and Ruth. Join Patrick and Ruth as they offer encouragement and hope for those in the midst of suffering, resources to support loved ones walking through difficult times, and a behind the scenes look into their own life and journey!
Here is how to redeem your bonuses:
1. Pre-order your book anywhere books are sold including:
2. Go to INABOATBOOK.COM to grab your pre-order bundle of bonuses!
One more thing!! Over the next few months, we will be providing you with all sorts of resources and tools to help you in your suffering and to also help you help those you love who are suffering!! We've been working so hard and we can't wait to share these FREE resources with you. Stay tuned!
With you,
Patrick and Ruth
Powered by WPeMatico